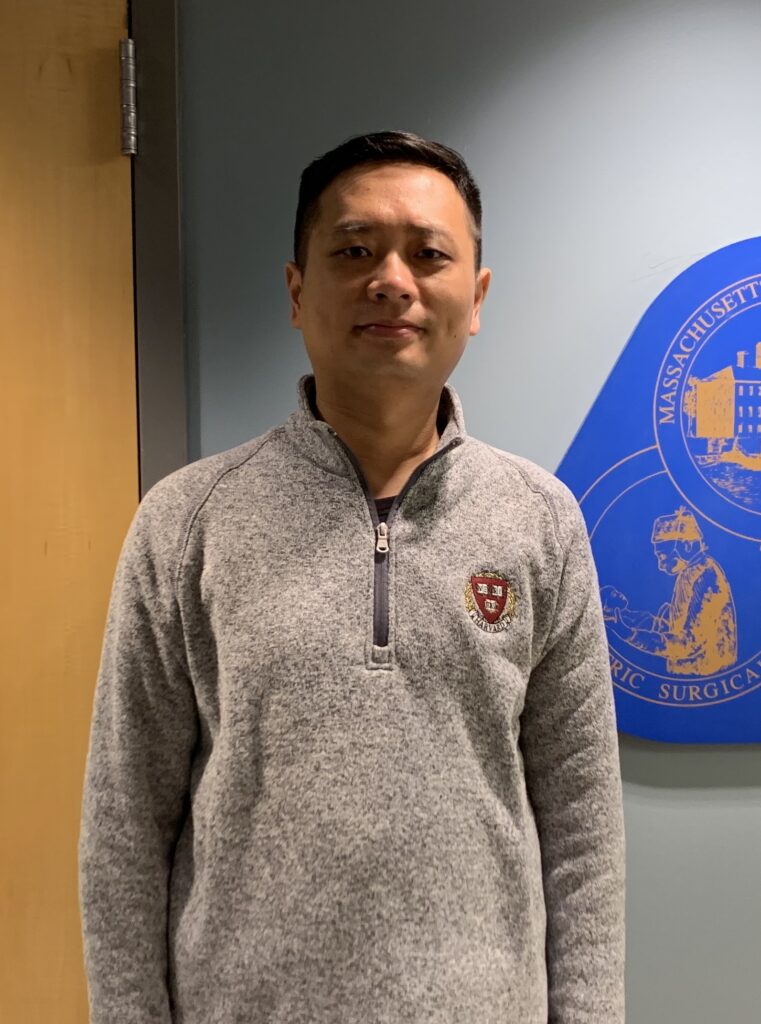 Weikang is a surgeon-scientist from China. He is a fully-trained pediatric surgeon and was appointed as a assistant professor in Xi'an Jiaotong University, Xi'an in 2017. He is now spending time working in the Goldstein Laboratory to gain new skills and help foster scientific collaborations.
Background
MD, Xi'an Jiaotong University (China)
PhD, Xi'an Jiaotong University (China)
Current project
Weikang is studying the capability of peripheral nervous system Schwann cells to regenerate neurons in the enteric nervous system, with the hope of developing noninvasive therapies for Hirschsprung disease.
Other interests
Weikang enjoys spending time with his family and exploring Boston.